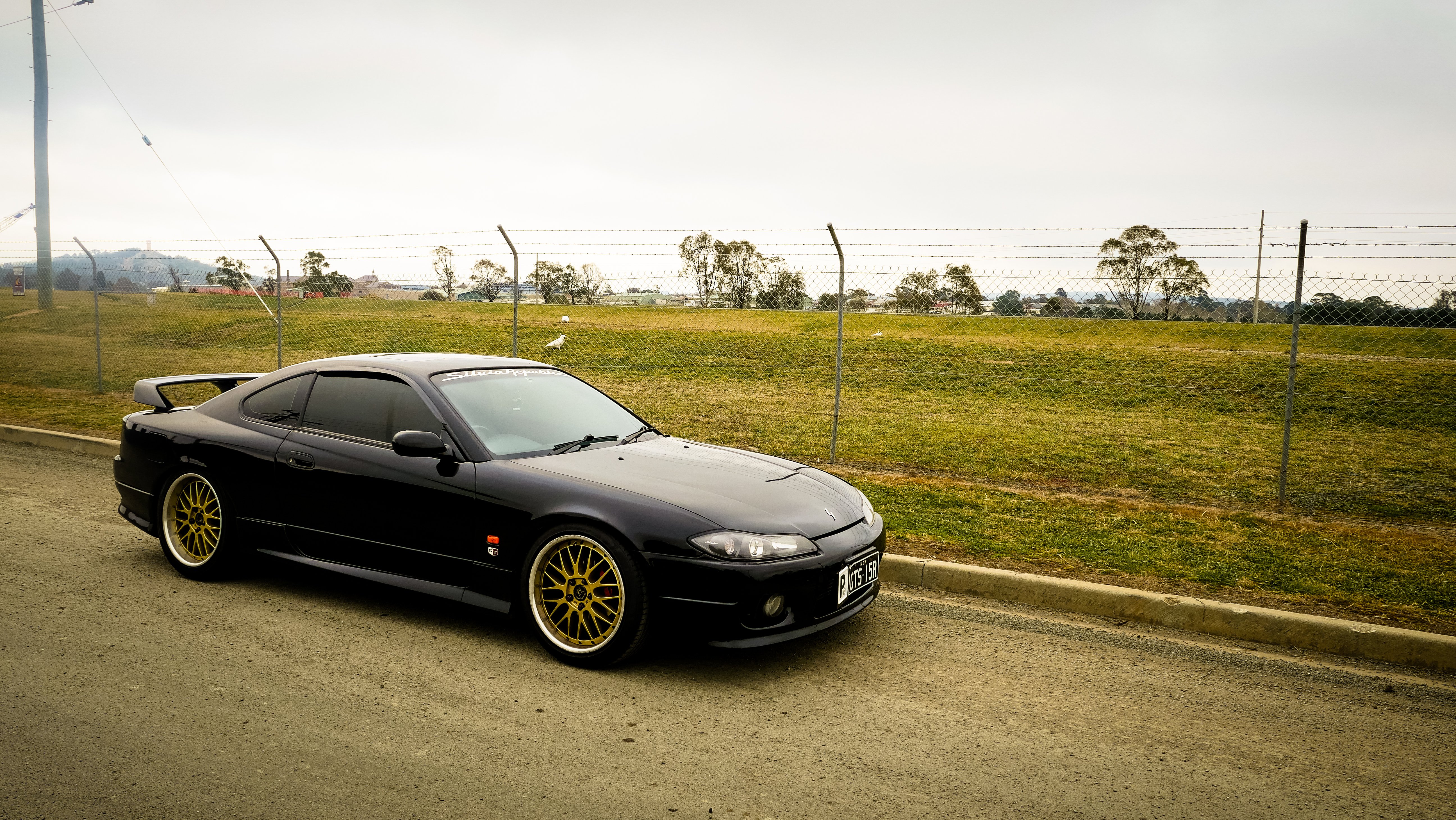 Content Count

67

Joined

Last visited

Feedback

0%
Community Reputation
7
Neutral
Previous Fields
Car(s)

2000 Nissan Silvia RB 26/30

Real Name
So I'm building an Rb26/30 to go into an s15. I've got most my parts etc, I'm just in need of a reputable place to go for the build. I'm in between Canberra and Sydney so either city will be fine. I know the usual places, Queen Street, maatouks etc. Just wondering if there's any other places worth checking out so I cant get a few quotes before hand. Thanks

Yeah they look similar, slight difference. So definetaly forged rods yeah? Dont have contact for seller anymore, engines been sitting in the garage for a year now. Only starting to build it and didnt take notcie of the extra he gave me before hand

Hey! So I bought an rb26/30 setup. All pulled apart ready to be built. It came with a set of mahle motorsports pistons and a set of rods. Now I dont know what the rods are. Are they stock? Forged? Useless? Theres no markings besides arp 2000 -7 bolts. I'm going forged bottom so I'll need forged rods, if they're forged itll save me big time. Owner didnt even mention the rods or pistons, I didnt know he was giving them to me neither. Cheers guys!

I've got for sale a R34 GTR replica wing, with the carbon fibre as well as the FRP blade. It hasn't been touched besides being pulled out of the box, so it will still need painting done. Price is $500 + postage. Pickup is available but I live in Goulburn Reason for selling is I sold my skyline before the part arrived so I have no use for it now, and it's not going to fit my on Silvia :S

Number plates won't be included. Price: $17,000 Location: NSW, Goulburn For sale is my Nissan Skyline R34 25GT-V, non turbo, Series 2, 2001 GT-V model (essentially a GTT body with a non turbo engine, GT-T brakes and suspension, LSD, upgraded interior) There's a post on here somewhere with more info. They're not very common but if you're going to get a N/A R34 a GT-V will be the better choice. It was one of the last models they brought out. Has all the features you'd expect from a 2001 car (besides cruise control). Power windows, tiptronic transmission, gear changer on steering wheel. This has been my pride and joy for the past year, I've treated it like my own baby. Always cleaned before I took it for a drive, lived in the garage when I wasn't driving it. I regularly took it out for a drive just so I can drive it. I've tried making it look slightly like a GTR, but still retaining the looks of a GT. I currently have a GTR wing on order but I'm not sure when it'll arrive. The theme I was going for was black on white, so the GTR spoiler was going to be white with a black blade, which would of finished the car off nicely. I don't want to sell, and I'll regret it when I do, but I recently moved and the car will not go up my new driveway. I can't let it sit out in the street for 6 months before I move again, I also travel 40 minutes a day to work now, I'd rather waste the kms on a not so nice car. Some details about the car: - 85,xxx kms, bought it at 71,xxx last year. I was the first owner in Australia, so I know all the history since its been here. - The colour is pearl white. - Has factory optioned Altia front and rear bar - I have 18" Work JDM Concept GT5's with 3 months old tyres on it. Fronts are 18x9 +30, rear are 18x10 +38. Also have genuine Work Emotion center cap. All up they cost me around $2,400 - I got a custom cat back, mandrel bend over 2.5 inch exhaust system, with a twin 3 1/2" tip. Work was done at Powertone Canberra, cost me a bit over $800. - I have T&R Adjustable coilovers installed, they are a bit stiff but can be adjusted to your liking. I still have the original ones which I'll throw in if you want. -I have GTR style extensions around whole body, all bought from JSAI only 2 months ago. - Genuine Nismo side door pillars, imported from Japan with certificate of authenticity - Genuine Nismo radiator cap - 7" pioneer touch screen head unit, plays movies, Bluetooth, SD card, radio. Has two USB ports in the back so you can run a phone cable through it, you can also install a reverse cam if you want, RRP was $900 when I bought it. - The car has factory tinted rear and side windows, I got driver and passenger windows tinted as they weren't done at factory. - It still has the original skyline mats which came with it from Japan. - I have the rego paid till October 2016 - I always made sure to get a service done by my local performance mechanic before 5,000km's, they always used Penrite oils and the best filters etc. - The interior is in really good condition, everyone who gets in is surprised at how clean it is, it only has a few small marks. - Seats are in good condition, no rips or tears. - I don't smoke, and I didn't let anyone else smoke in the car. I didn't allow for food or drinks other than water in the car either. I was strict, but I wanted to keep it in its clean condition. Cons: - - Has a 10c size clear coat peel on the left side rear panel. Nothing major and will be a simple fix, I've just had no money due to moving to get to it. - Has minor rock chips on front bar and bonnet. Nothing noticeable unless your looking for it. Price is: $17,000 as is. Willing to swap for a R34 GTT in the same condition and close to the km's as mine. Yes that seems a lot for a non turbo skyline, but stock 1998 models are going for 12k. This is the cleanest one I've seen, and is the last model released. I've done a lot of work to it and kept it as clean as I could. You won't be disappointed with it. I have more photos on Carsales: http://www.carsales.com.au/private/details/Nissan-Skyline-2001/SSE-AD-3699634/?Cr=2

Is there any where in Sydney I can take my car in and get them done? Would be less of a hassle. My mechanic set the rates etc, said I'd need softer springs, other wise when they're loosened the back throws out to much.

Hey, I've got a set of coilovers in my car at the moment but they're way to stiff for my uses. The springs are 180/13kg front and 200/7kg rear. I don't see the track enough and my car isn't that low to justify it being so stiff. Where can I buy some new springs from? I'll look through the other posts to figure out the rates I need, just need to know where to buy from. Thanks

Yeah I had one of those larger stickers but they just didn't fit right in my car, a smaller one with just text would be awesome, I want to represent SAU NSW. That'd be great if you could

I'll be there, plus possibly +1

As the title says, are they're any small stickers available to purchase? I need one more sticker for my rear windscreen, as I currently have one in the top middle, top right, so I thought a SAU NSW sticker could fill the gap on the left. Thanks

Yeah it is pretty high pitched but when listening it does sound like it's coming from the belt. It hasn't happened in the past 24 hours and I've drove it a fair bit so I'm not sure. I'll wait and see if it happens again.

Thanks for the suggestion, I'll give them a go and see what happens and report back

So I took my R34 n/a to the track for a day, the next day when I started it there was a loud squealing sound coming from the fan belt, I think it was the fan belt. It only happens on a cold start, sometimes it'll start up straight away, other times i"ll have to turn to car on once or twice for it to go away. On idle and when driving I can hear a slight noise coming from the engine which was never there before. The belt it pretty tight so I don't think it's a loose belt. I'll be taking it to the mechanic as soon as I can but if it's a simple fix I'd rather save my time. Anyone have any ideas? Thanks

Hey, my GT badges are red and white on my R34 N/A. Mines a GT-V model which is essentially a GTT with a non-tubo engine. So right now I could do an engine swap to a turbo, and it would bolt straight on. It would be a lot of effort to replace the engine with a another one, then to have to change that back to the non turbo one. Though having a turbo timer does seem a bit weird. Camber wouldn't mean anything i don't think, camber is just the angle of the wheels. I'm the first owner in Aus for my car, so nothing has been changed. I can take a picture of the badges if you'd like? Also I do believe yours may be a GT-V as well, but can't be 100% sure. What year model is it? Link to GT-V: http://www.sau.com.au/forums/topic/214496-r34-gt-v/ Also if you can, post a picture of your interior, speedo etc, I should be able to tell from that if it's a GT-V.

Spotted silver r33, (not sure if it was a gtr, but it looked to have a gtr wing) heading along the princess highway about 15km out of Nowra heading Ulladulla way. If your on here that was a clean looking skyline.