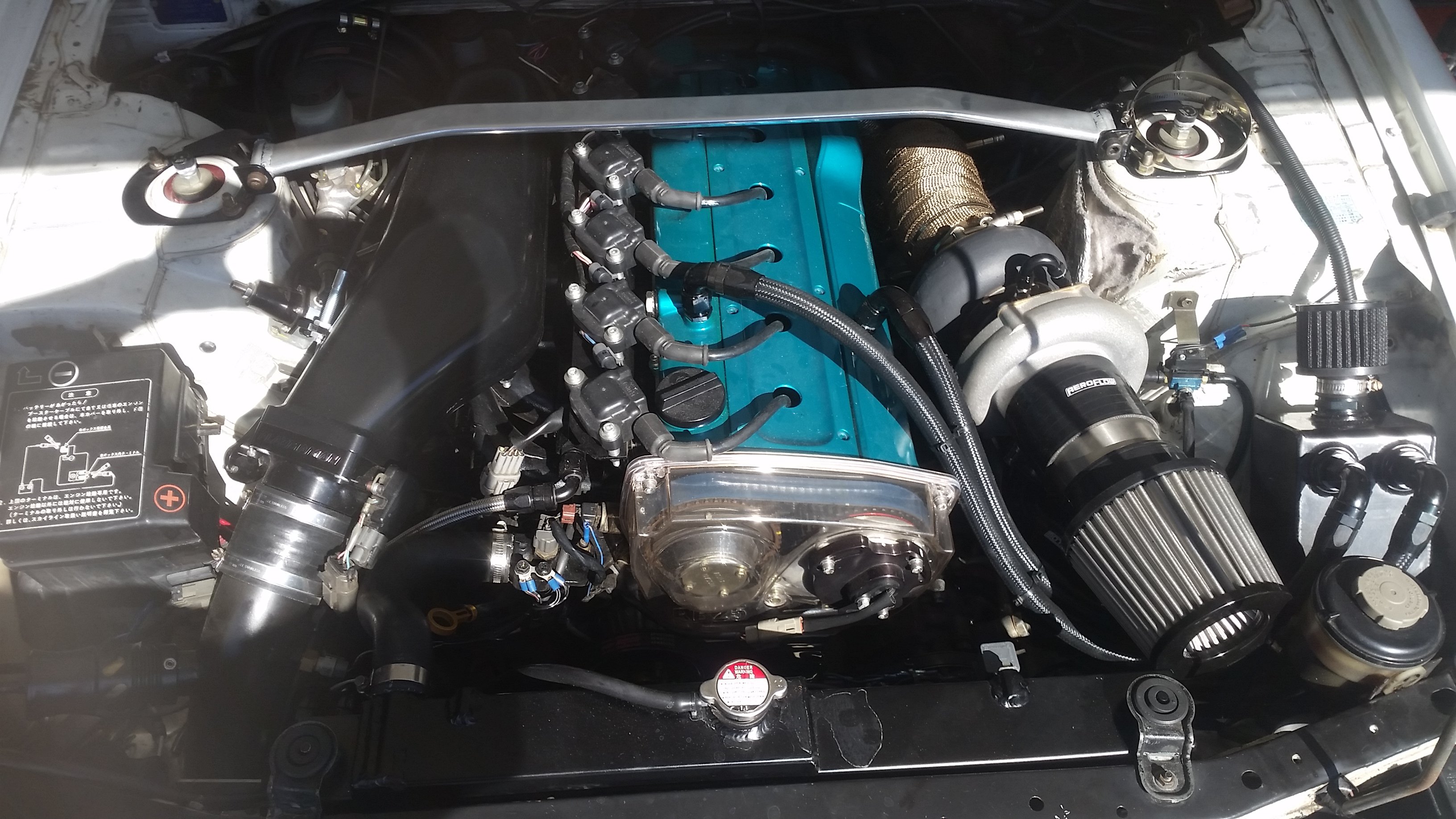 Posts

26

Joined

Last visited

Feedback

0%
r33ryan's Achievements
Explorer (4/14)
Recent Badges
Would love to compare it to my rb25 6062 setup in terms of response. QLD or Syd roll racing? Also curious on what headstuds youre using?

Also very curious to know what the spool is like! Looks like it would be an absolute weapon, good job!

Yep same as the ebay kit. Have a look back through this thread, pretty sure a few people have had a wait on the ard alternators and not readily available and cheap like ls1 alternators. Pick up 2nd hand ls1 alt for $50-$100. As you said the advantage is being able to remove the pulley & adapter to use it on another ls1 alt if need be but if you buy a new one in the kit the likely hood of needing to replace should be pretty low. I'd send Andrew a message and get a price. His number is on the thread a few pages back.

Received & fitted my kit from Andrew yesterday. Andrew was very easy to deal with and sent the alternator off asap. Overall very happy with the kit. It was packaged very well for postage. Quality looks great and everything was there for a quick install. Have around 14.2v @idle when warm. I would highly recommend the kit to anyone considering it. Cheers mate @rat32r

Yeah I'm curious as to what oil this might be.? The guy who built the box said to run some penrite 80w90 with some nulon smooth shift but im interested to hear any other experiences.

Bought a gearbox with a speedtek gearset yep. Haven't put it in the car yet.

Updates? What grade oil would be best suited?

S1 rb25 Built motor 6boost Precision 6062 Twin 45mm gates plumbed into exhaust 4inch turbo back exhaust 600x300x100 intercooler 1650cc injectors Haltech platinum pro United e85 Stopped at 29psi as we were worried about the headstuds giving way. 710hp @29psi Sorry for the poor video quality 20190515_160226.mp4

Hey all, Bit of an update from late last year. Precision 6062, built s1 rb25det, e85 etc Got it tuned last year and it made 431kw @26psi apparently the turbo was maxed out. Dyno dynamics roller dyno. I decided to change the wastegate springs from 14psi to 21psi, fixed a boost leak i found underneath the intake manifold ( idle control- cold start valve area ), hpi evolve radiator and decided to run a viscious fan again. Might have been a few other minor changes. We stopped at 29psi as we were a little worried about the arp 2000 headstuds not handling much more. Turbo seemed to be still going and I think we could have gotten a bit more out of it if the headstuds weren't a limiting factor. This is on a mainline hub dyno so it is 710hp at the hubs. Still quite happy with the result and I'm sure the 6062 could keep pumping. I attached a video of the run, hopefully it works. We used Real Dyno hub dyno and Brad Sheriff from Boost Automotive Tasmania tuned the car. 20190515_160226.mp4

Yeah going to upgrade to 21psi springs in twin 45s. Ill also change the gate pressure source from the turbo to the intake manifold before I put it back on the dyno. Found the pipe in the white circle that comes off the idle control block that wasnt blocked off either. Blocking pipe must have blown off so it would be leaking boost out of it. Fixed it up now so once ive put the springs in and finalized a few other bits and pieces I'll gey it back on the dyno.

Pulled the duty cycle up today. What do you guys reckon?

Still retains vct yes. I'm just going off what I was told, I'm not a mechanic and only have a pretty basic knowledge. I'm interested to hear what you all have to say and if there are a few things I can check. I've seen your build Simon so I did find it weird for the compressor to have run out. Obviously different builds here but still for it to be that different. I was hoping to screw a bit more into it. I'm not entirely sure on the pre-intercooler temps sorry, just what I was told. I didn't before you mentioned it, just had a look. Unsure how mine is set. Twin 45mm hypergates with 14psi springs. Pretty sure they are 7psi inner and 7psi outter?

Hi all, Back again and had the car on the dyno on Monday with the only change being the 600x300x100 cooling pro intercooler. Compressor seemed to run out of puff at 26psi and tapered off to 25psi by the end of the run which was a bit disappointing. Saw a bit of wheel spin on this run as you can see at the top. For a $260 intercooler it made a pretty good difference. Car is pretty incredible to drive, it has awesome low end torque and it quite responsive. Keen to test it out at roll racing in a couple of weeks. -Ryan

+1 for Brad @ Boost Automotive Launceston. When I was living in Tasmania, I used him to tune my car a few times. He is great at what he does and is very knowledgeable.

Hey guys, a bit of a update to my previous post. So i went with the 6062. Mods as follows: Head: S1 rb25det Camtech 264 in 268 ex 9.0mm lift Supertech valve springs with titanium retainers 1.2mm cometic headgasket Arp 2000 head studs Block: Cp forged pistons 9.0:1 compression ratio (Apparently shaved block & head for finally cr 9.3:1) Tomei forged conrods with arp road bolts Acl race series bearings Acl main studs Tomei oil restrictors Jpc billet high volume oil pump gears Nitto crank collar with balanced and polished crank Ross balancer Intake & fuel: Plazmaman top hat Plazmaman 72mm throttle body Ebay 600x300x76 intercooler Bosch 1650cc injectors -8 braid fuel line Walbro lift pump 2L surge tank Twin 044 feeds Haltech flex fuel sensor in return Ignition: LSA coils, custom leads Hi octane trigger kit Exhaust: T4 6boost twin scroll Twin 45mm hypergates, plumbed into exhaust Precision 6062 t4 .84 twin scroll Full 4inch exhaust. Turbosmart oil pressure regulator Ecu: Haltech platinum pro Had to stop at 25psi, ebay intercooler wasnt keeping up at all. Was jumping from 45 to 65degrees during a run. Purchased a cooling pro 600x300x100 cooler as recommended by my tuner (Matt Ashley @ Diversion Garage Brisbane. (Would highly recommend)). See how we go once the new cooler is on but im hoping we will be able to wind it up a bit more. See where we end up. So far I can say it seems to be an awesome street setup. A lot more respsonsive compared to my old gtx30 setup. I'll keep you guys updated, should be back on the dyno in the next fortnight. Cheers, Ryan.